KS Consulting
Who are we, what do we do, what are our values?
Specialist tools.
KS Consulting uses specialist value analysis tools such as Value Builder. With these tools you will receive a professional report on your business. We will work out a tailored solution with you to increase the value of your business so you can sell it profitably!
Knowledge and experience.
Our work is based on years of experience andknowledge . We rely on clear guidelines and concrete data obtained during the analysis of your company with the help of specialised tools. We provide effective, reliable methods to increase the value of your business supported by a thorough prior analysis of your company.
We provide high quality advisory services in business transactions.
We participate in attracting suitable investors not only in Poland, but also in Europe. We present your company to them in an attractive way and make sure that the transaction is successful and beneficial to you! We guarantee discretion and confidentiality at every stage of our activities, also when attracting investors.
Experience
Collaboration
Tools
Knowledge
Competence
---
As a certified Value Builder Advisor and member of the NBB M&A Advisors network, I have the necessary knowledge and tools to make your project a success.
"Price is what you pay, value is what you get"
Warren Buffet, Investor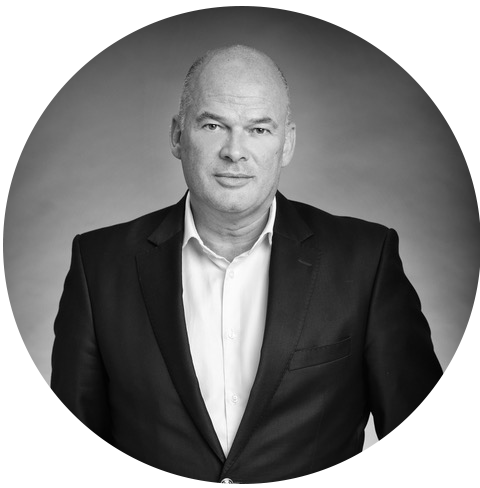 Klaus is a graduate of the University of Heidelberg and Bremen in Economics and a certified restructuring specialist by the IFUS Institute in Heidelberg. He has many years of experience as a managing director and entrepreneur operating in Poland. He advises companies and investors in Poland and Europe on the purchase and sale of companies as a partner of NBB M&A Advisors. He is also the only certified expert in Poland for ValueBuilder, a unique method to build the value of a company before the transaction.
Maciej is a graduate of the Poznań University of Economics in Law and Economics. He gained his experience by building his own start-up, then working in a VC fund. Before joining NBB, he worked in Bauer Media Group, responsible for the investment process of companies in the youngest arm of Bauer Media – Bauer Media SME Services, and was co-responsible for the budgeting and reporting process in the group.